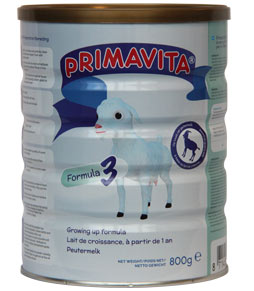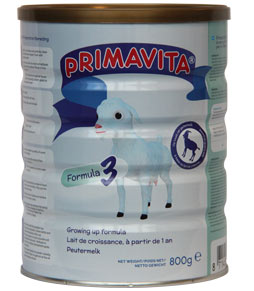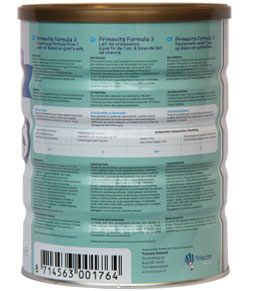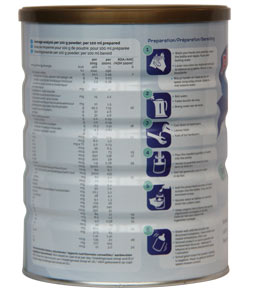 Order
Temporarily not in stock
Shipping within 5 business days
This goat's milk formula is a growing-up formula based on goat's milk.
It is suitable for children from 12 months.
It is unsuitable for childeren under 6 months.
It is convenient, tasty and a healthy alternative to cow's milk.
Ingredients
Partly skimmed goat's milk powder, lactose, malto-dextrin, vegeta­ble oil (soya oil), oligofructose, Minerals (Calcium carbonate, Calciumhydrogenphosphate, Magnesium chloride, Ferro-sulphate, Zinc-sulphate, Copper sulphate, Potassium Iodine, Manganese sulphate, Sodium selenate), Vitamins (Ascorbic Acid, Choline chloride, dl-alpha tocophenyl acetate, Nicotinamide, Meso-inositol, D-calcium pantothenate, Riboflavin, Pyridoxine hydrochloride, Thiamine hydrochloride, Retinyl acetate, Folic acid, Phytomenadione, Biotin, Cholecalciferol, Cobalamine), taurine, AA, Nucleotides (CMP, UMP, AMP, GMP, IMP), DHA (fish oil), Lecithin (soy), vanilla flavour, Bifidobacterium animalis.
Allergenes: contains milk protein, lactose, fish oil.