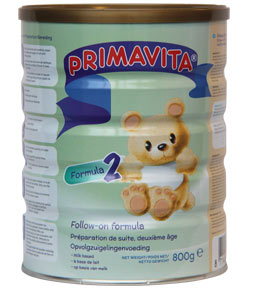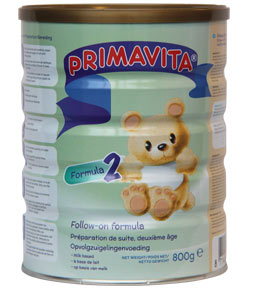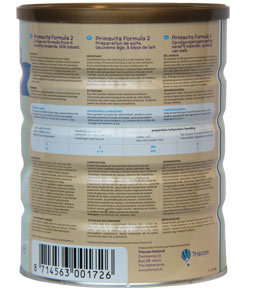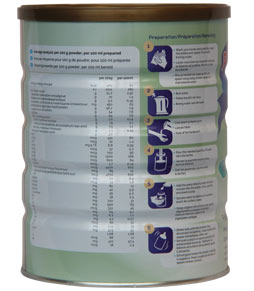 Order
Temporarily not in stock
Shipping within 5 business days
Primavita 2 is a follow-on formula that is suitable for children from 6 months.
Primavita 2 is not suitable for childeren younger than 6 months.
It can be used if you are not or no longer capable or willing to give breast feeding, or if you want to combine bottle feeding with breast feeding.
Primavita 2 is the perfect successor to both breast feeding and Primavita 1.
Ingredients
Demineralised whey powder, skimmed milk powder, vegeta­ble oils (palm oil, coconut oil, sunflower oil, soya oil), dextrin-maltose, whey protein concentrate, lactose, fructo-oligosaccharide, Minerals (Calcium carbonate, Calcium chloride, Tri potassium citrate, Potassium Iodine, Tri sodium citrate, Magnesium chloride, Ferro-sulphate, Zinc-sulphate, Copper sulphate, Manganese sulphate, Sodium selenate), Vitamins (L-Ascorbic Acid, Choline chloride, dl-alpha tocophenyl acetate, Nicotinamide, Meso-inositol, D-calcium pantothenate, Riboflavin, Pyridoxine hydrochloride, Thiamine hydrochloride, Retinyl acetate, Folic acid, Phytomenadione, Biotin, Cholecalciferol, Cobalamine), taurine, L-carntitine, ß-carotene, B.bifidum.
Allergens: milk protein, lactose