Trade Mission Indonesia Triscom Holland – IDH part 3

7 April 2020 • By Triscom
Thursday 12 March 2020
Visit Lion Superindo Supermarket.
On the last day of the trade mission in Indonesia, we visited a supermarket called Lion Superindo in Jakarta.
It was raining cats and dogs, but the employees of Lion Superindo were prepared with umbrella's to bring everyone dry inside.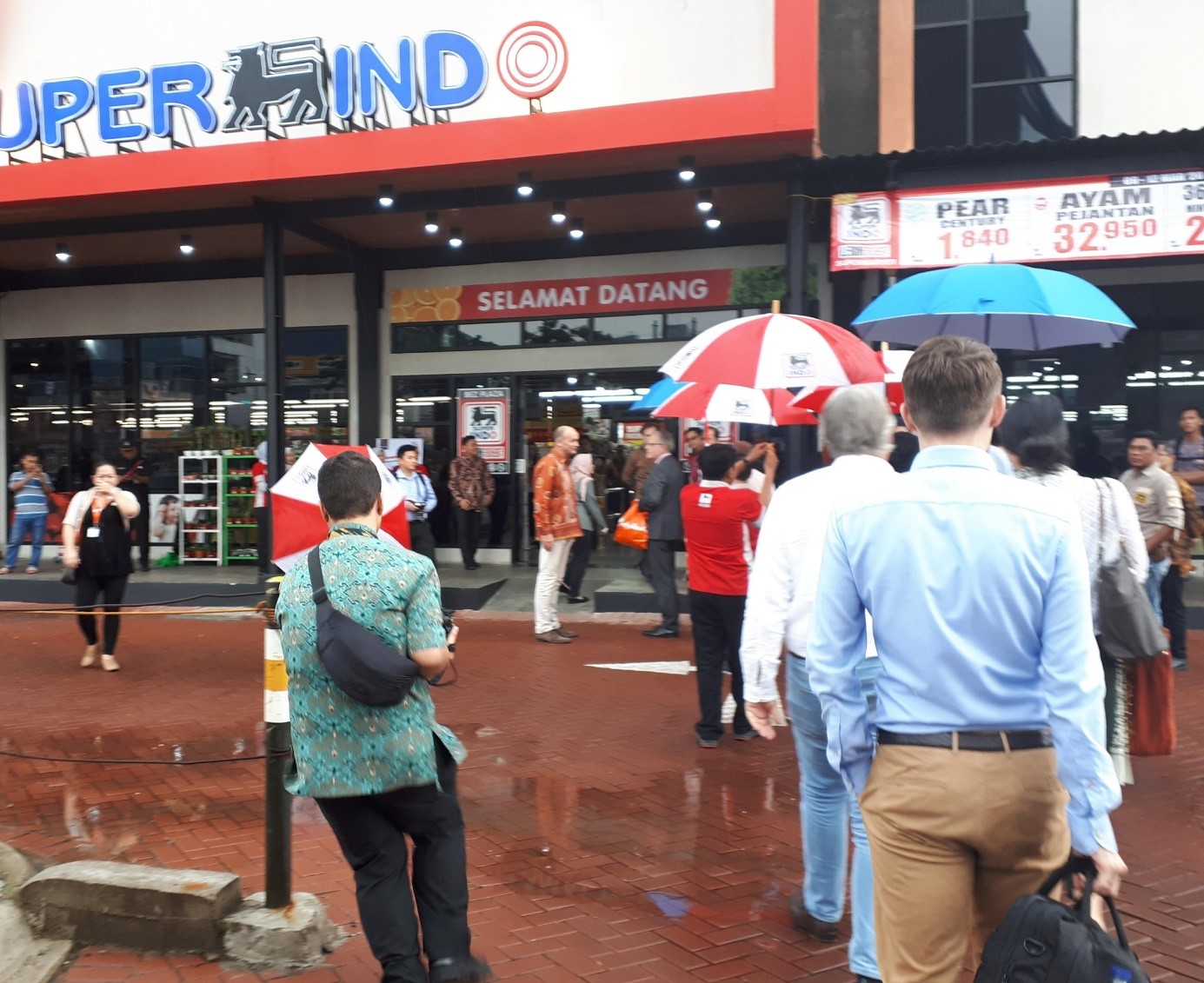 Welcome by a few employees of Lion Superindo.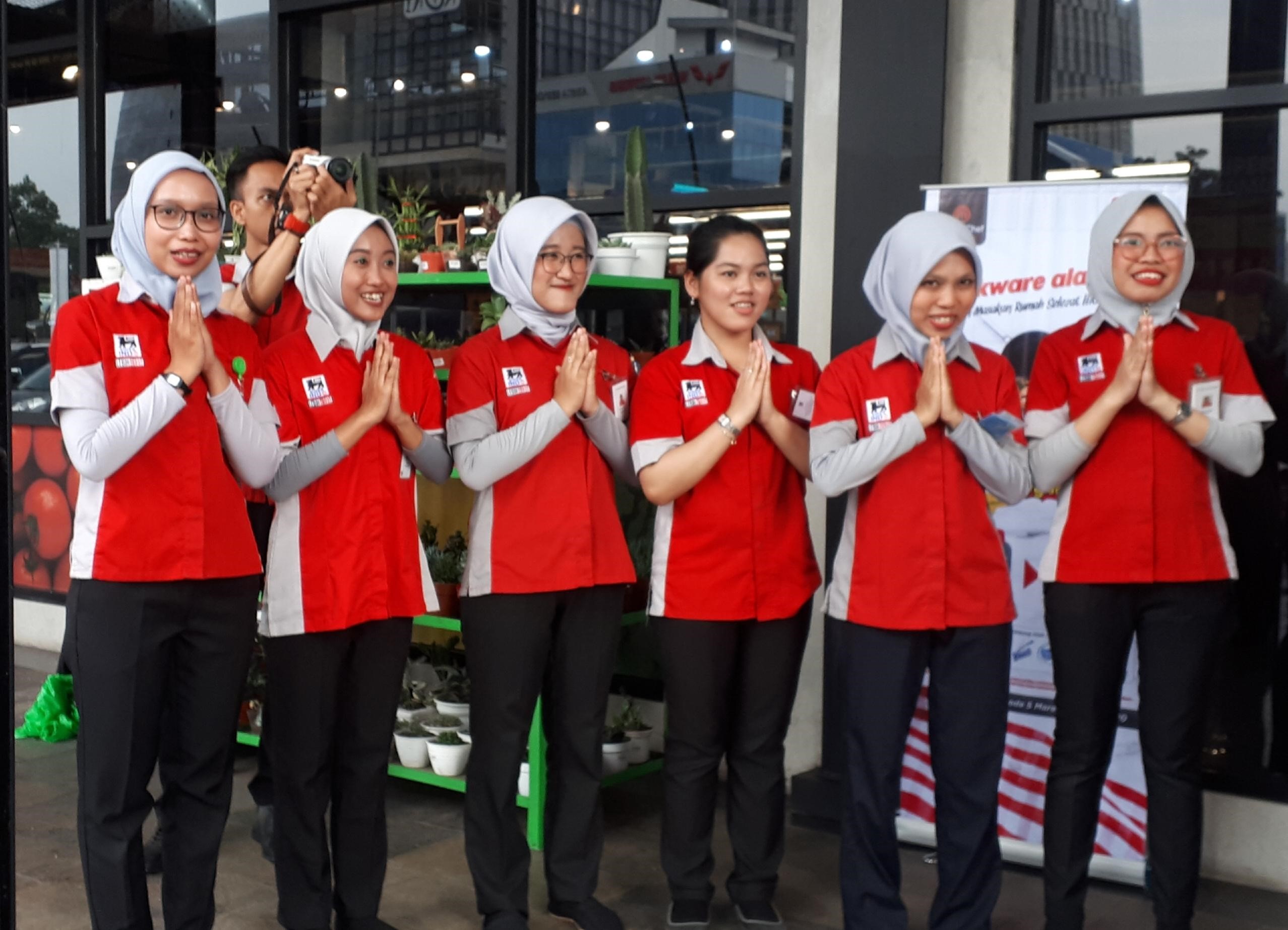 Inside we got a very warm welcome with coffee, tea and flowers.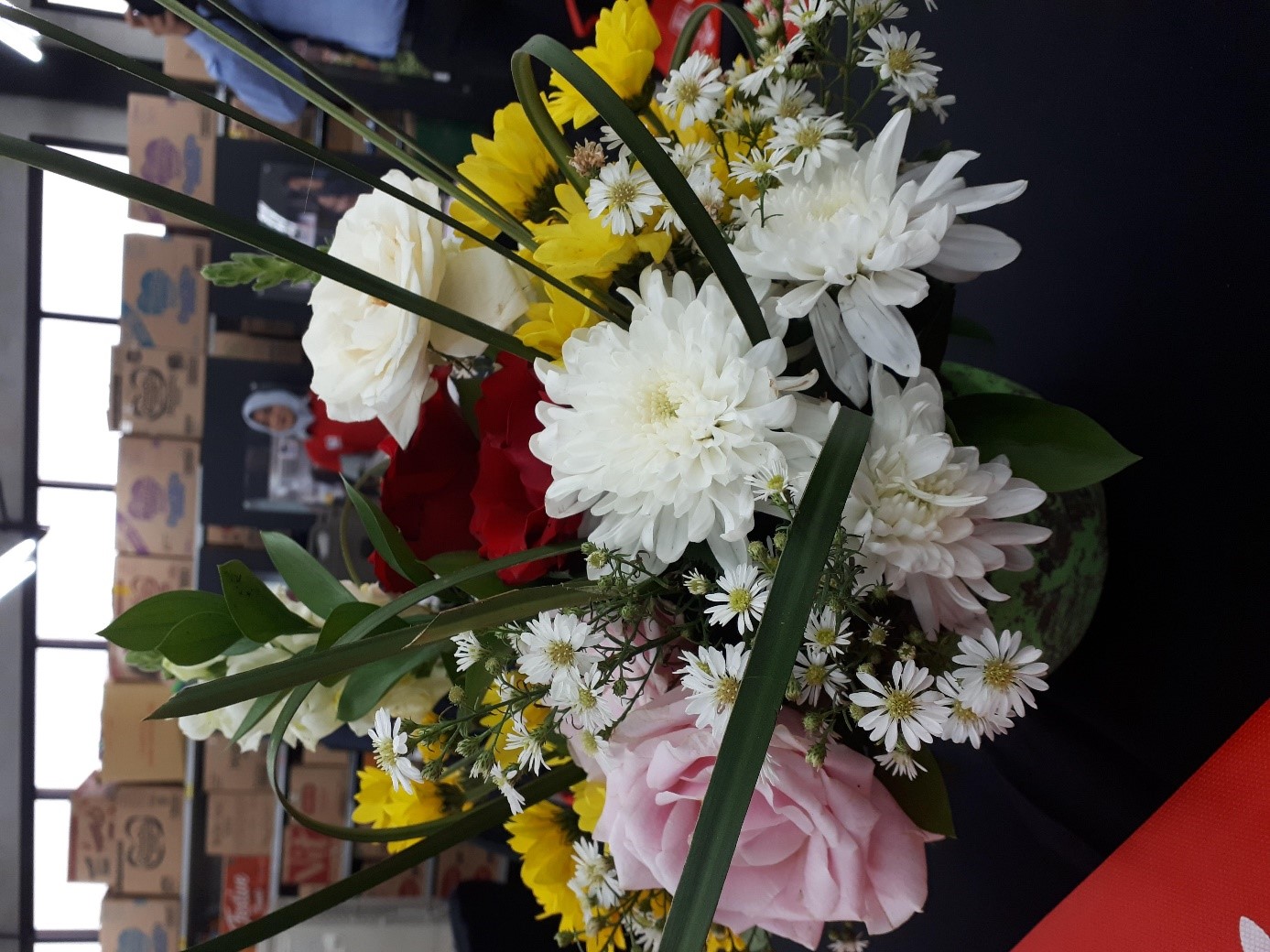 Afterwards, we got a very nice performance by 2 dancers doing a traditional dance.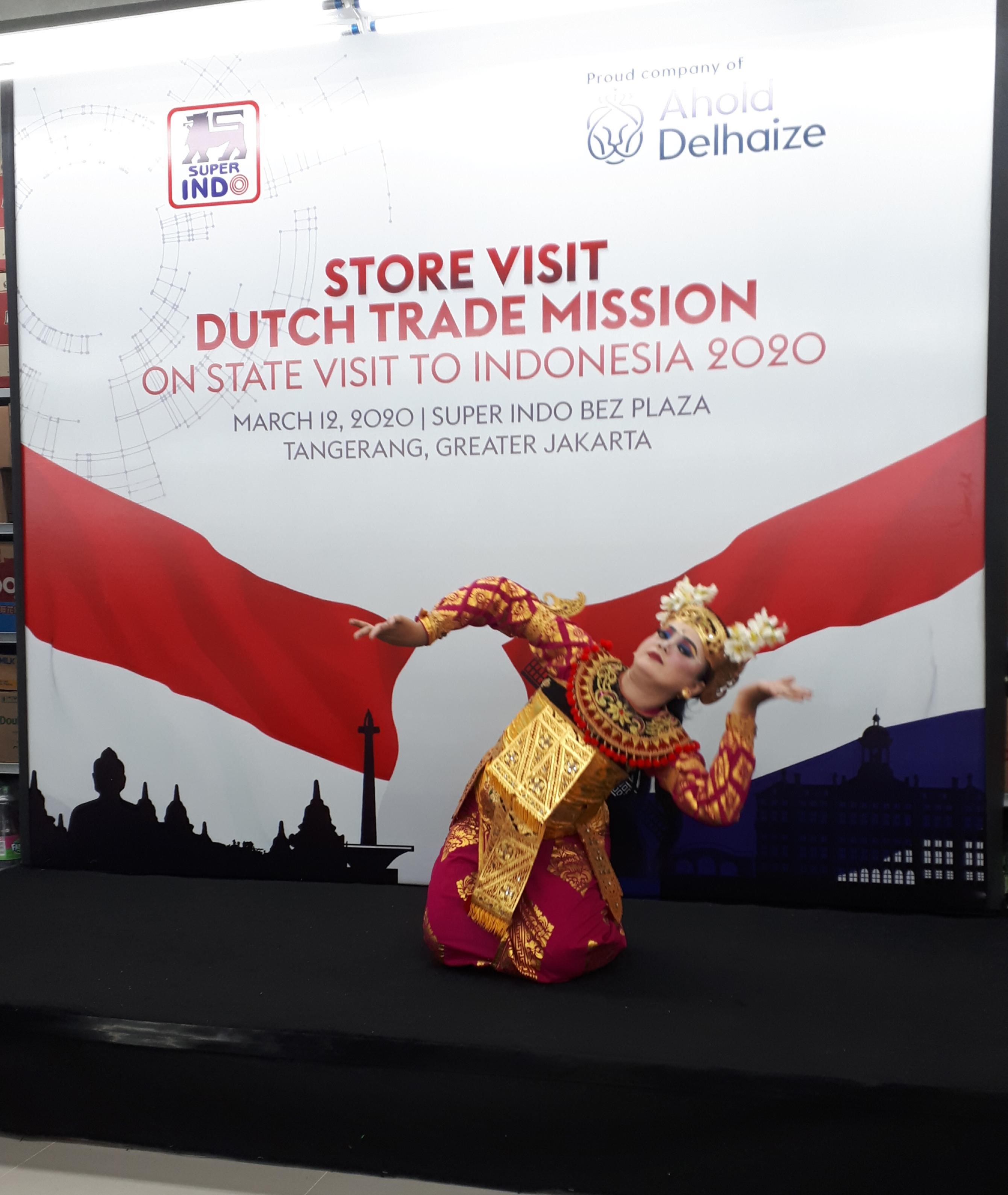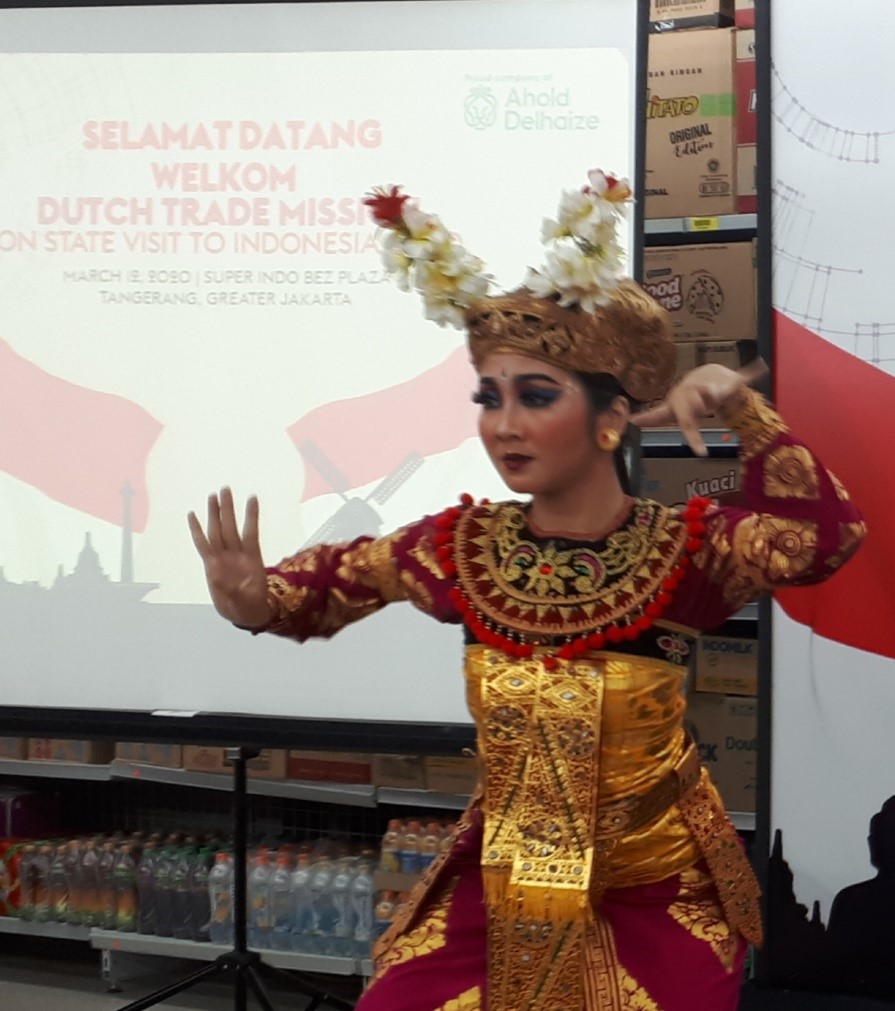 We also attended some presentations, were the working methods of Lion Superindo were explained. Which products do they sell, how to they advertise, how do they deal with employees etc.
After the presentations we were given a tour through the shop.