Global Dairy Innovation Congress MENA 2019, highlight Camel Infant Formula.

11 December 2018 • By Triscom
Camelicious takes big action in Camel Milk and Products for innovation.
Lately Camelicious launched the world's first infant formula in the Middle East based on camel milk.
Mr. Mutasher Awadh Al Badry, deputy general manager of Camelicious, confirmed to attend as speaker on this dairy innovation congres.
Triscom Holland developed the infant formula for Camelicious and they love to see the growing attention for the product.
The GDC MENA 2019 will be held on 28-29 Jan. In Dubai UAE.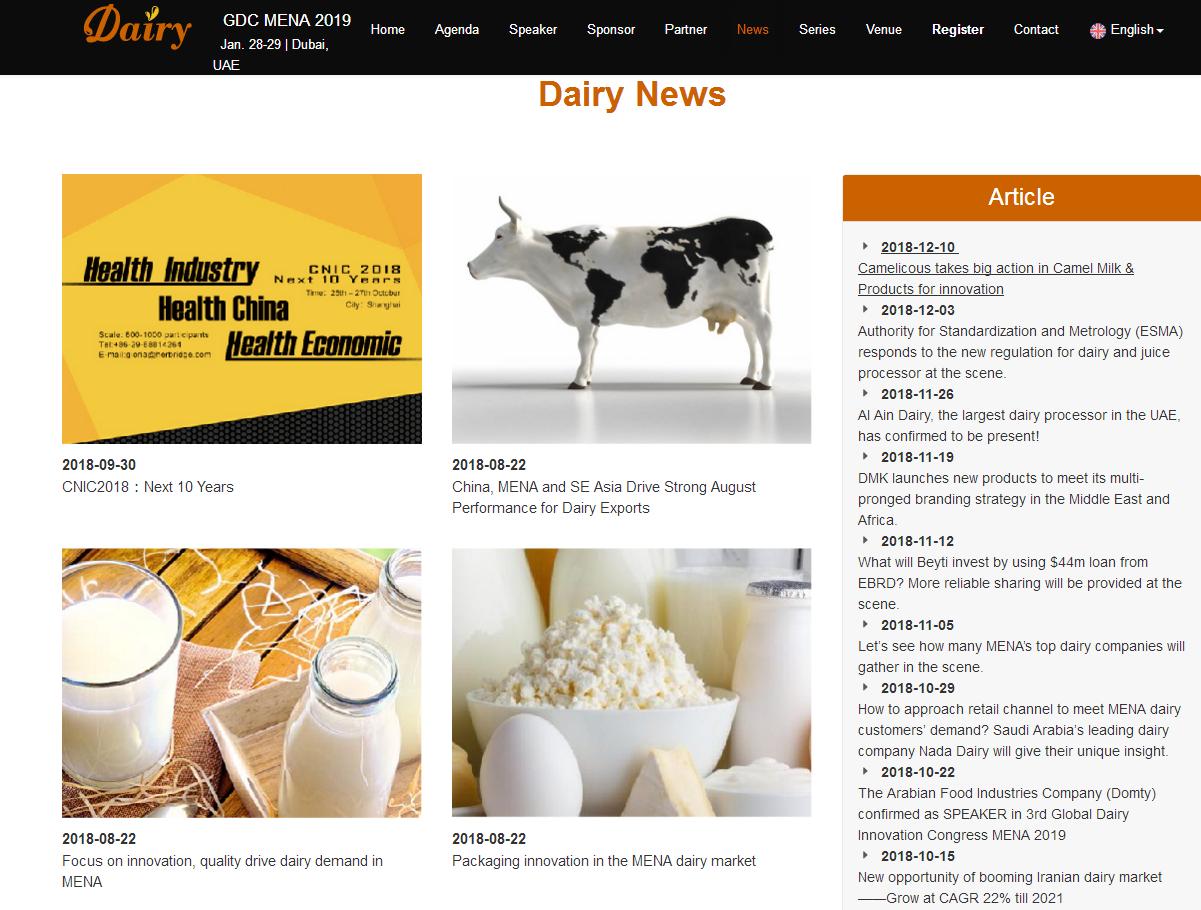 .